Home
Building our Community Together
ADUs, also called granny flats, backyard cottages, in-law units, or converted garages, can meet the needs of residents while helping create new housing for our community.
ADUs provide homeowners with flexibility as their family grows and lives change. From space for your loved ones to supporting the community and building your retirement through renting, your ADU will grow with you.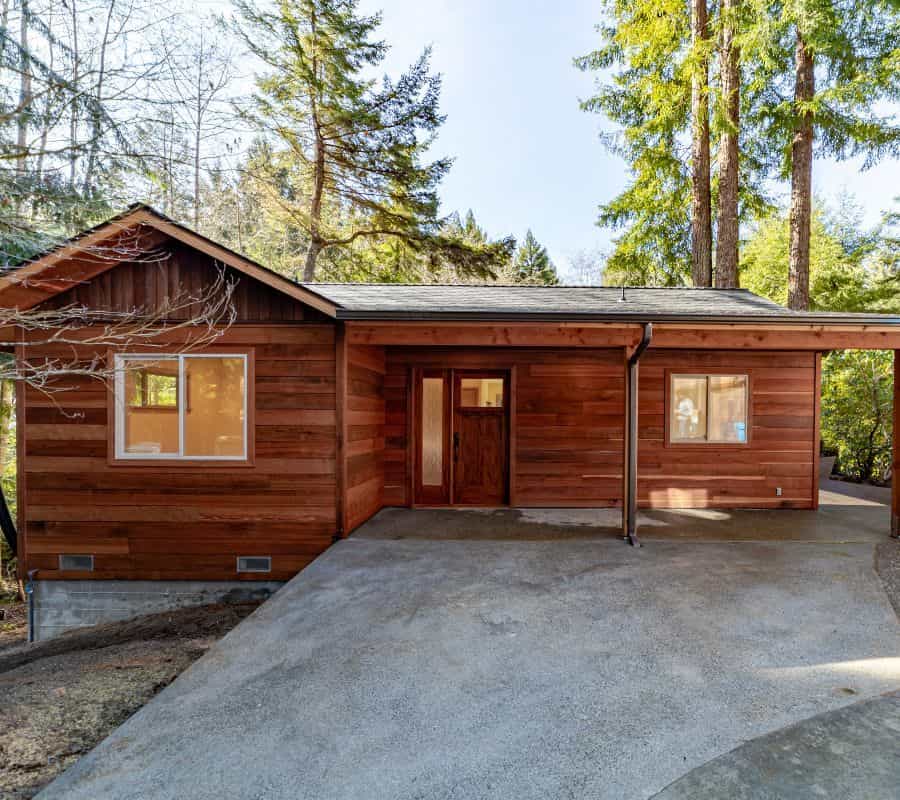 Humboldt ADU is a program developed by Humboldt County to support and inform homeowners within the county who are interested in building ADUs. Building an ADU not only benefits the homeowner, but also supports the community. ADUs often provide homes for the local workforce and families who serve essential roles in the county. Increasingly, these community groups are finding it difficult to find suitable and affordable housing. With the lack of available affordable housing, building and renting an ADU is truly considered to be a community service.
Whether you are new to learning about ADUs or ready to begin the process, we have the information you need. Visit our ADU resources to learn everything you need to know if you're considering building an ADU or Junior ADU.
Check out floor plans, see photos, and learn more from your neighbors about building an ADU.
Getting Started

Clarify your goals, learn what you can build on your property, estimate your project budget, and create your design.

Design

Although you can build an ADU as an owner builder, we strongly recommend hiring a licensed architect or designer to design your ADU and a licensed builder to construct it, or a design/build team for the entire process.

Permits

Navigate the permitting process, manage construction, and possibly embark on the journey to becoming a landlord.

Construction

Once you have building permits, you can start construction of your ADU. Before you begin, ensure all funding is in place. If you are not working with a company to design and build your ADU, hire builders for the construction phase of your project.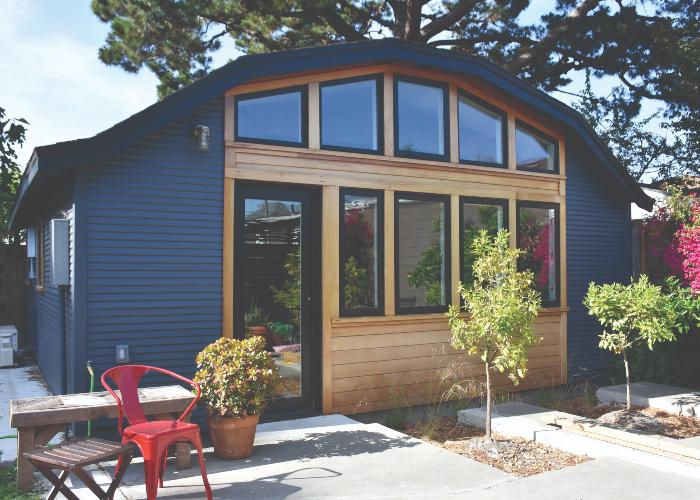 Stories

---

With plenty of extra space in our funky home, we decided to convert one of the bedrooms into a small studio ADU. Skilled in trades, I had a lot of fun with the project by using reclaimed materials and a little creativity to keep costs down. The extra income goes a long way with a growing family.

View Story

Stories

---

We wanted to build an ADU to keep our son Gabe, who has both Downs Syndrome and autism, close to home while providing him with his own personal space. Building an ADU has given our family much more peace and we are delighted to know that Gabe is happy and taken care of in his own home.

View Story

Stories

---

Our completely accessible backyard cottage is the perfect home for an aging family member with mobility issues. The highlight of the ADU is a large, enclosed deck that connects it to the lush backyard. Nestled among the redwoods that Humboldt is famous for, our little abode took the effort of the community to build.

View Story

Find out about upcoming events, ADU-related news and happenings in Humboldt County.

Our ADU Guidebook is filled with everything you need to know, from ADU 101, budget and finance, design questions, working with the county, and more.